2015 introduced me to many awesome books. According to goodreads, I read 74 books in total, that's great, right? Although it's a book less that my goodreads chalenge. Speaking of challenge, no, scratch that, I don't wanna speak of any reading challenge. Anyway, there are many awesome books that I read in 2015, and these are the best ones (according to me anyway). What are yours?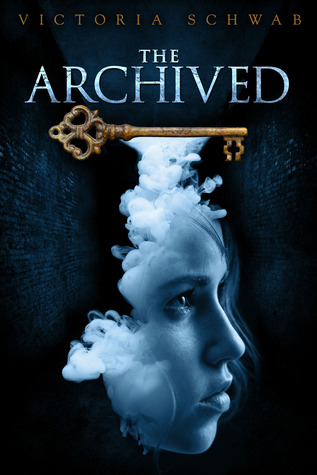 01. The Archived by Victoria E.Schwab
It's just soooooo beautiful! I like it so much. I have a hard time choosing between this or the sequel because both of them are equally great. I like the flashbacks, the times when Mackenzie tells the reader about her grandpa, about his advice, and his stories about the Archived itself. I like it especially when she is running on a mission on the second book, run-flashback-run-flashback, oh it's just so awesome! And Wesley, oh I like him so much. I wish V.E.Schwab will published The Returned sooner, I hate it when an author published a new work when there's still an unfinished work, oh please just give me Wesley Ayers! The World Need Guys Like Wesley Ayers!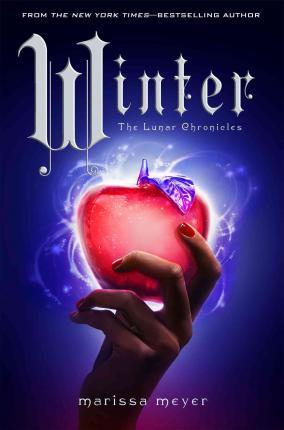 02. Winter by Marrisa Meyer
Obviously. I was a bit frustrated because the plot takes too longgg and I had to endure waiting anxiously for the guys to attack the palace, it's not a healty experience if you ask me. But it is such an amazing book, not to mention that it's not too different from the original fairytale, but the final book of my favorite series is the best. Though I would love it if Marrisa Meyer write the epilogue for Cinder and The Gang.
03. The Orphan Queen by Jodi Meadows
Oh you don't know how much I hung over after reading this one. The ending is probably not as suspend as The Darkest Minds, but the next book will only come out in March, that's three months away! I think I'm going to die waiting. Anyway, the book is really great, the magic, the romance, the action, oh hell it's a complete package. I highly recommend it.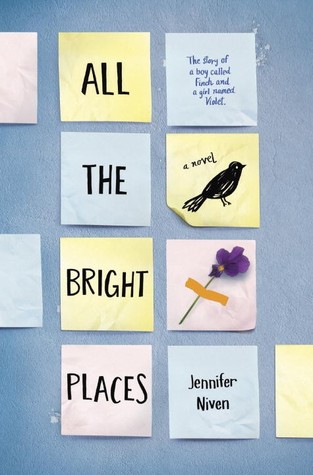 04. All The Bright Places by Jenniver Niven
Do I really have to tell you why? Because it's kind of obvious. It's a suicide story about a boy named Finch, He is bipolar and started having dark mood after he saw a bird died at his house. I can hardly move on after reading this book, crap I'm going to cry again.
05. Unwind by Neal Shusterman
I don't actually have nightmares while or after reading this, but I did have a few breakdown remembering the scenes, or shuddered whenever I saw the cover. It's not about ghost, or even a psycopath, it's about transplantation all human parts, and yes, it's really sick. It's like a slaughterhouse for humans.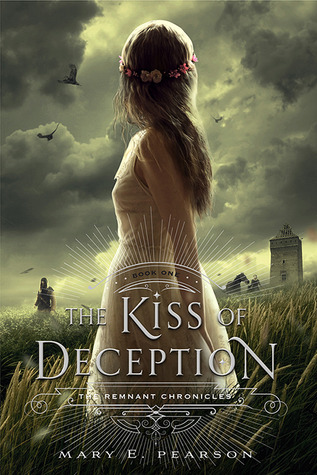 06. Kiss Of Deception by Mary E. Pearson
I remember my frustration when I discover the truth, it was not pretty. The twist, OMG, I don't want to spoil you but I'll tell you this one thing, keep an eye on clues. There are a lot of clues that'll only make sense when the revelation happens, and you will not like it if you have the wrong answer (I did not have the right answer, damn it!)
07. Saving Francesca by Malina Marchetta
I just loved it. It has friendship, romance, family. It teachs us to face the problem, talk about it, not just bury, and forget it altogether. I loved it, and I reread it all the time.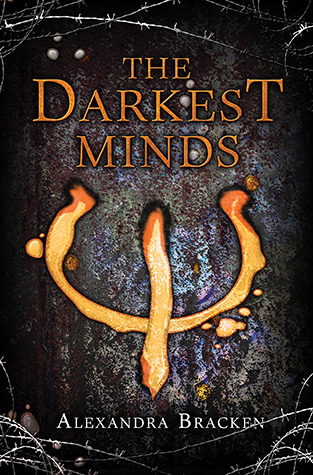 08. The Darkest Minds by Alexandra Bracken
Or Never Fade, whichever is fine. I like the ending in The Darkest Minds, and the scene when Liam remembers in Never Fade, it's so heart breaking. Oh, the feels.
09. Finding Audrey by Sophie Kinsella
I read can You Keep A Secret? a year ago and like it. DNFed I've Got Your Number -I kind of bored-. And then read Finding Audrey a few months ago and I really really really like it. Sophie Kinsella does have that trait to be a comedian because I laugh out load all the time I read Finding Audrey. It's funny slightly romantic and have a caring family everybody wish they have. Mom is so funny and a bit scary, I like it when she's threw Frank's laptop out because of his addiction with Video Games. I like Frank and Audrey's closeness. I like her little brother as well. And her bravery of facing her enemies is just admiring.
And for Tenth,
Well, I can't just cut them out from the list, right?