It's new year! Happy New Year 2015 ! What's your resolution for this year? Do you wish to do anything in this year that you couldn't do last year? Mine is buying more books. Definitely books. I wish I could buy 100 books this year, at the very least. And of course I'll read them all.
Anyway, I was talking about the best of 2014, wasn't I? So let's get started.
The Best Books/Series I've Read in 2014
5. Infinitely Yours by Orizuka
This is the book that takes place in South Korea and they just made their own epic detour. It's romantic but I think it's too fast for people to fall in love in just a week. But then again, I've read a book that its characters fell in one day so I guess that's not unusual.
4. We Were Liars by E.Lockhart
Part of me wish it didn't end like that, but another part of me think it bounded to happen. And so much hangover.
3. Eleanor & Park by Rainbow Rowell
And this is the cute one in this list. Their shyness and awkward moment just soo cute. I love this book so much.
2. Bet Me by Jennifer Crusie
It's just so romantic, I love it so much. Cal is a handsome charming considerate caring funny boyfriend. I just love him.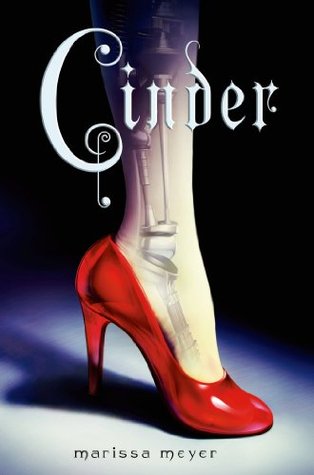 1. Cinder by Marissa Meyer
It's a sci-fi book, usually I don't really like sci-fi, almost all of them confuse me, but this is one of the exception. It's a retelling of Cinderella Story with additional techies and evil queen. But what I like so much about this book is because all Cinderella's stuffs weren't left out. With shoes, dress, prince, and all that, it was amazing.
The Best New Author I've Read in 2014.
5. Stephenie Perkins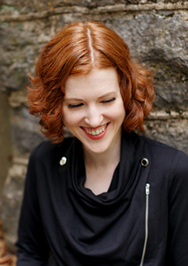 It's not shocking, isn't it. Since I made a review for three of her books which was a series; Anna, Lola, and Isla. I can't say that I really love this series but I can't say that I dislike it either. They're okay books to me.
Actually, I do like Lola and The Boy Next Door a lot, but reading Isla made my opinion about this series a little lower.
All her writing are always an easy reading, so I really recommend her books for someone who is new to reading world.
5. Gayle Forman
Forman's style is somewhat similar with Perkins, similar as in really easy to read. And I like it when she made flashbacks didn't seem to be like the usual flashbacks. It just flows with the water, like one moment the character in one place, suddenly they're in the different places. It's so cool.
4. E. Lockhart
Well, if I want to compare the ammount of books I read by Stephenie Perkins and E.Lockhart, I'm pretty sure Perkins will win, since I only read one book by Lockhart.
But if you compare it based on what left me with huge impression, definitely Lockhart. I read We Were Liars, which obviously famous last year, and I loved it, which is obvious again. But the odd thing is that I don't really like her writing style like I like Perkins' but I just can't seemed to take my eyes off her book when I read it. Weird? I know.
3. Rainbow Rowell
The first book I read by Rainbow Rowell was Eleanor & Park. Every one seemed to like this book a lot and I was just curious. And besides, the guy is half korean. If you don't know about me, I'm just going to say that I love Korean dramas so I like the people that they present in those dramas. And they're all beautiful. Not to be rasist, but I'm Asian, so I like Asian guy better that Western guy.
Anyway, I read Eleanor & Park and I still remember how much I grinned when reading that book. They're so cute, made me want to pinch their cheeks. Awww....
And then I read another book by her which was Fangirl, but I don't really like it. Cath was somehow not what I expect her to be, I don't know, I just don't like her. Maybe, part of it was because she is a fujoshi. Fujoshi is a name for a girl who like gay (men) people. And gay is still not something usual in my country so I just kinda follow the tradition to dislike gay people and of course fujoshis. But then I read Attachment and God! I freaking love it! Lincoln is cute in his almost thirty something way. And I definitely looking forward to read Land Line :)
2. Jennifer Crusie
Ooooh, Jennifer Crusie.
Well, I like her. Whenever I read Bet Me, my day just becomes better. And she has this similar plot in almost all of her books. Which is girl who want to be different from what she used to be and then meet a guy who doesn't believe in marriage but changes his mind when he met the girl. The end.
1. Marissa Meyer
Well, what could I say? She is the best author I've ever known my whole life. I mean, she made fairytale stories became totally different, awesome, stunning, just incredible. Not just full of princes & princesses but with the wars, scary creatures.
I don't even know what would I say again because she is just Awesome.
You rock, Marissa Meyer!
And before you ask, I made two authors in point 5 was because I can't leave any of them behind, I like them both and it's just didn't feel right if I have to choose between them.