Fiuh ~ Satu Challenge selesai, kalo dipikir-pikir kemarukanku yang ngambil 13 RC itu agak mengerikan ya, heh.
Clean Out Your E-Reader (COYER) Challenge Winter 2014 - 2015 di selenggarakan oleh Berls @
Fantasy is More Fun
dan Michelle @
Because Reading
. Tadinya pengen ikutan acara lainnya kayak Read A Thon sama Twitter Parties, tapi seriusan nih SPT bikin enek, bulan Maret kemarin aja cuma bisa baca 5 buku, sigh ~
BUT,
untungnya goalku ngga banyak, soalnya terpenuhi rek.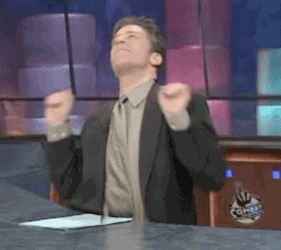 yey yey yey yey !
My Goal : Read & Review at least
10 Books
My Achievement :
1. Coraline by Neil Gaiman
2. Accross The Universe by Beth Revis
3. All The Bright Places by Jennifer Niven
4. Thirteen Reasons Why by Jay Asher
5. The Art of Lainey by Paula Stokes
6. The Murder Complex by Lindsay Cummings
7. The Darkest Minds by Alexandra Bracken
8. Never Fade by Alexandra Bracken
9. Sweet Evil by Wendy Higgins
10. Sweet Peril by Wendy Higgins
11. Servants of The Storm by Delilah S. Dawson
12. Lock & Key by Sarah Dessen
13. Deep Blue by Jennifer Donnelly
14. The Kiss of Deception by Mary E. Pearson
Shoot! Satu lagi jadi ganjil 15 buku.
AND
My Top Three
in COYER Challenge Winter Edition 2014 - 2015
1. All The Bright Places by Jennifer Niven
Masih ngga bisa move on dari buku ini, terus-terusan sedih setiap kali keinget sama Finch. Seandainya oh seandainya..
2. Never Fade by Alexandra Bracken
Buku pertamanya juga seru kok, tapi buku sequelnya lebih penuh action, terus adegan Ruby sama Liam di Walmart itu yang paling menyayat hati. Oh Liam ~
3. The Kiss of Deception by Mary E. Pearson
Aku tuh padahal udah diperingatin sebelum baca buku ini kalau bakalan ada scene yang mengagetkan, mengejutkan, menyebalkan, dan sebagainya dan sebagainya, tapi tetep aja persiapannya kurang. Don't worry, scenenya bagus kok, menyebalkan, tapi bagus.